I give-up!
Finally I cancel my schedule to visit
Inacraft 2012
. I can't found perfect flight or train ticket. A bit frustrated actually, cause I'm already imagine about shopping supplies madness on the show. And looking forward for new supplier from abroad. And everything is impossible now.
And to wreak my lust for shopping which already buried from a few months ago, finally I went to mall. Bought something that already on my wishlist *smile* Annddd...I bumped on
Periplus
. Please do not ask the money I spent for the books. I just like crazy seeing the books that I fav lined up neatly. They like dancing to caught my eyes. And they did it he he he
This is the first time I bought Martha Steward's book. Although it's 2009 published book, but still I love it. I'll make a review to the book in bahasa. I'll not do in english, cause I believe it already bunch of review for the book out there. As for the magazines, oohhh mooo...llooots...perhaps toonss of projects. And I'm gonna try some projects. I'm interesting on PMC.
Stop there?!?
Noo...
I need new wallet. My old one is already ragged. I have a wishlist wallet on my diary note. It's a
Fossil
. I found it from the web, and I was looked for it on near mall. Now it's on my hand. I haven't take a pic of my new wallet. But here from the web...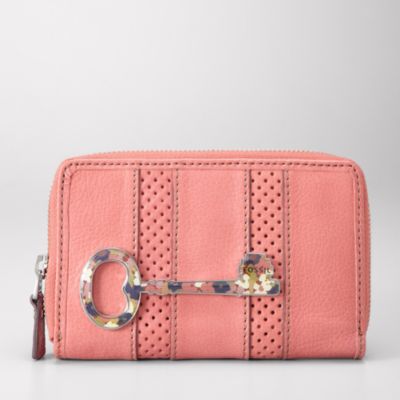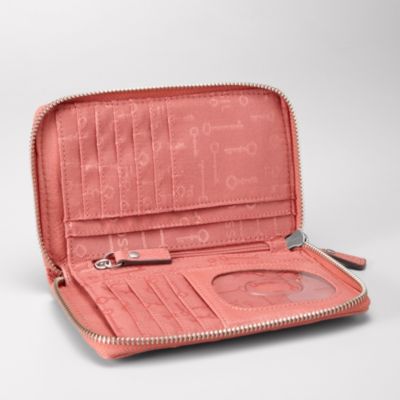 Ohh...I love it badly. Although the color is not my fav, but still I love the detail. I'm in love with the key fobs. It's not my false if I fans of Fossil. Cause I love the detail and the design. The way they pick collection each year is so unique. You can pin me as loyal fans *wink*
I took my steps around the new Fossil shop on the mall. Trust me...if I have a lot of money, I'll pick them all. Thanks God my money limitation can control my Fossil madness wk wk wk but I put new wish list on my diary note. It's a BAG. If you're been my friend for more than 3 years, you'll know how many bags that I have. I have one-door cupboard full of bags. Now...I'm going to add 1 collection. It's...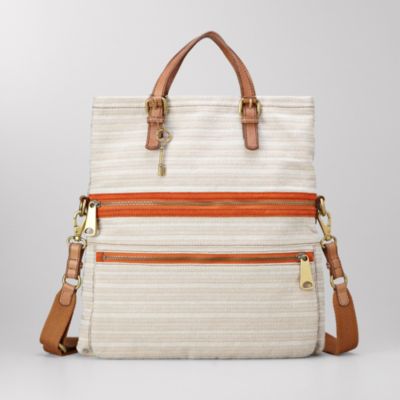 Explorer Foldover Tote
Still from Fossil *I've told you my madness*
Move on...
My husband said, I need MP3 player to cast out my sleepy habit. Everytime I go out town, I always falls a sleep. No matter I go with car, with motorcycle even with public transportation. So my husband always be my driver *dink*
Round and round...I stucked on
Infinite APR
cause my husband bumped with
JBL On Stage 400P
discount. Good shape and good price. He bought it + my new blue iPod Shuffle *lovely*
Last sunday was Earth Day. We met with Greenpeace volunteers. On the mall? Yeesss...politely they explained to us about their fund program. I smile. I asked my husband wheter he want to donate or not. He want to donate but won't to fill the register ha ha ha so it'll be one time donation ha! So be it...